About - Coastal Entertainment is a JLK Events company specializing in DJ wedding entertainment in Savannah Georgia. Focusing on weddings allows us to provide comprehensive personalization in event direction and music, with impeccable service. Have you ever flown first class or stayed in a four or five diamond hotel? Why did you make that choice? You made that choice because you know that the attention to detail and level of service given would be exceptional. You know that value is more than matching a service to a need.     Our clients, the wedding professionals, and venues that recommend Coastal Entertainment, recognize this distinction and understand that your wedding day deserves more than just an average disc jockey. You and your fiancee deserve a trusted spokesperson. You deserve a professional who has served hundreds of couples as a disc jockey and master of ceremonies since 1992. Your special day deserves Coastal Entertainment, Savannah's wedding DJ.
OUR MISSION
Weddings are a celebration, pure and simple. Two people coming together for a lifetime of wedded bliss with all of their closest friends and family in one room to help them celebrate.  Our mission is to help make each event one that each and every person will remember and cherish for the rest of their lives.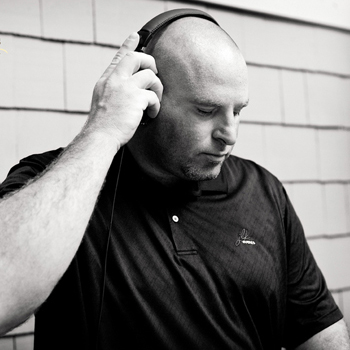 Gary Lucca
Gary–As long as I can remember I always wanted to be a dj. I have always loved music. I djed my first gig at the age of 13. I bought a Realistic Mixer & Radioshack wired microphone and used 2 CD players and a tape deck to play music for a festival in the church parking lot. Later that year I was asked to play music for a sweet 16 birthday party.
I remember making myself "mixtape's" growing up and recording my voice to sound like a radio dj.
Later in my 20's when I started going to dance clubs, I always wanted to be on the other side of the dance floor in the DJ booth, but never really knew how to get started. It wasn't until my late 20's that I purchased a cd/mixer combo and started really playing around.
I started playing music in a couple small bars in Atlanta, but it wasn't until I moved to Hilton Head in 2003 that I really got a chance to become the DJ I wanted to be. I started at a bar on the island playing disco & 80's one night a week, and blues night in at a popular Bluffton bar from time to time. In 2008 I landed a weekly gig in Bluffton & played there for 3 years and became really good at djing.
I first started DJing weddings in 2010 when I wasked asked by a friend. I really enjoyed making the most important day in someone's life a day to remember. After working on my own for a couple years I joined the JLK Events team January 2012. I spin in many local clubs & bars and have widened my dj skills to include Music Video & Karaoke services. I love being a DJ and making people dance!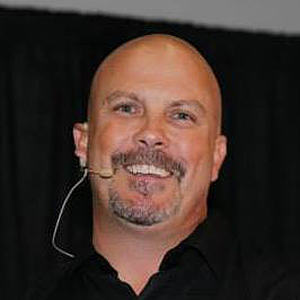 Jamie Bodie
Jamie, was the first DJ in the area to truly understand that the role of the DJ was much more than to just playing music and that the skills of a professional Master of Ceremonies were equally as important as creating an unforgettable evening with great music and a full dance floor. Combining a great MC with a great DJ has made Jamie known as the premier wedding DJ in the area.  Jamie has been providing quality entertainment for wedding receptions for over 20 years.  If you are looking for a wedding reception that is not like EVERY other reception that you have attended we may be the entertainment company for you.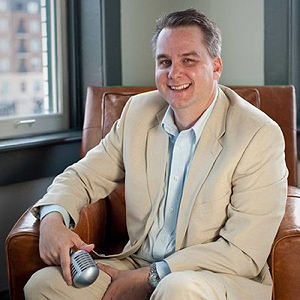 Eric Smith
Eric's musical journey began inauspiciously enough. In early 1992 he purchased a Radio Shack mixer and, with components scavenged from two hi fi stereo systems, began providing music at house parties for coworkers and friends in a small college town in Florida. Three months later he was 'discovered' by an employee of what is still the largest mobile DJ company in central Florida. Over the next four years he was a full time club DJ for a nightclub that served up to 800 patrons five nights per week, while serving weddings and private parties on the weekends.
It was those weekend weddings that became a passion. Weddings are a celebration, pure and simple. Two people coming together for a lifetime of wedded bliss with all of their closest friends and family in one room to help them celebrate. No sweaty, packed dance floor at a nightclub could compete. No filled to capacity stadium hearing Eric's voice could hold a candle. Fortunate to have a radio and wedding veteran of the seventies and eighties as a mentor, Eric quickly learned the ropes. He gleaned from his mentor and other DJs the intentional lessons of what to do, as well as the unintentional demonstrations of what not to do. By the late nineties Eric was the most sought after wedding DJ in the company, and in the area, and a veteran of hundreds of weddings.
[/column_third_last]
Coastal Entertainment
Savannah's Wedding Entertainment Specialists

Coastal Couples -
This page is currently under construction.  
Coastal Entertainment is proud to be Savannah's Wedding DJ, and we are proud of the relationships that we are able to build with our clients.  We love our couples and often enjoy relationships with them that last far beyond the wedding day.  
Coastal Entertainment Savannah's Wedding DJ
Our Family - Our family and our team takes pride in providing the best wedding DJs in Savannah.
---
Contact Us
We look forward to talking with you about your upcoming event. If you would rather contact us by phone or text you can use 843-384-4748.
Mailing Address
2126 East Victory Drive
Suite 221
Savannah, GA 31404
912.228.5120